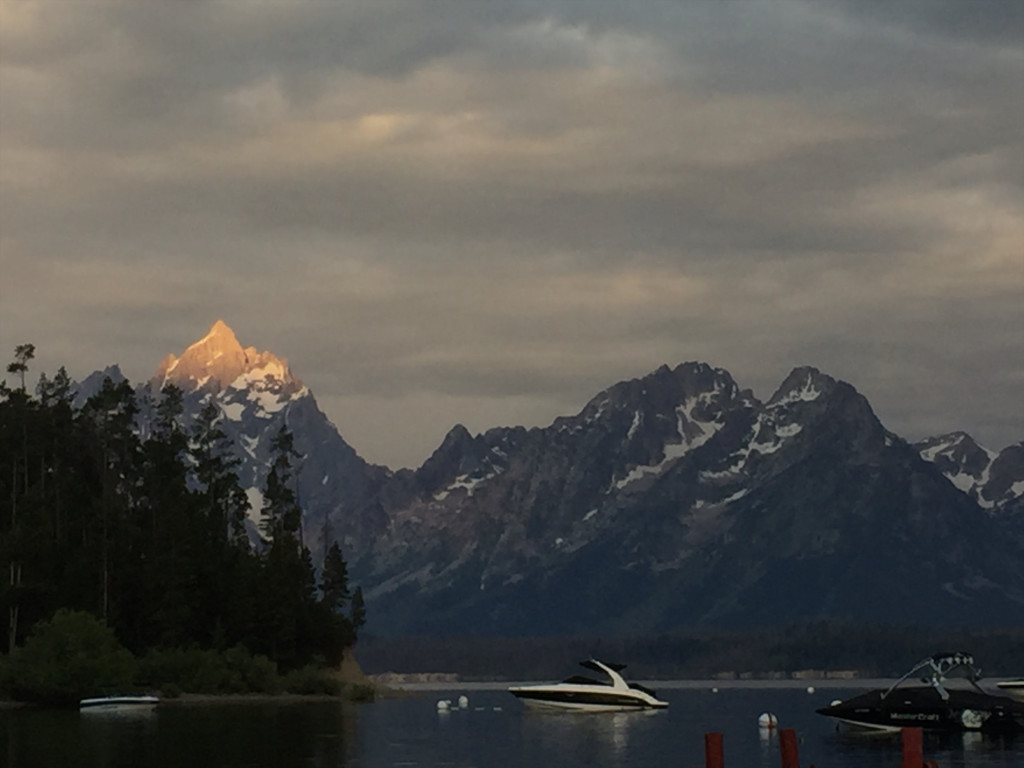 Happy 4th of July from The Grand Teton!
On July 3rd we awoke at Signal Mountain Lodge at 5am to watch the sunrise on The Grand Teton. It was so beautiful, as the eastern light peeked out onto the range, and a chorus of angels sang, as a golden ray lit up the mountain. At least that's what I heard in my mind.
There is truly music here, spinning in the atmosphere. The whirling power of creation and expression goes on and on forever. Here is where I feel the truth of this existence, this life, and this journey.  The boat ride across Jenny Lake was fun and refreshing. Just knowing that we were going to get closer to the peaks and hike up high was so exciting.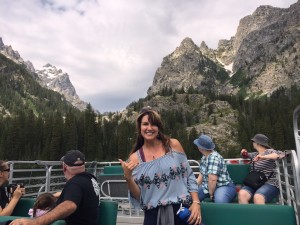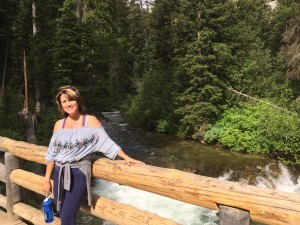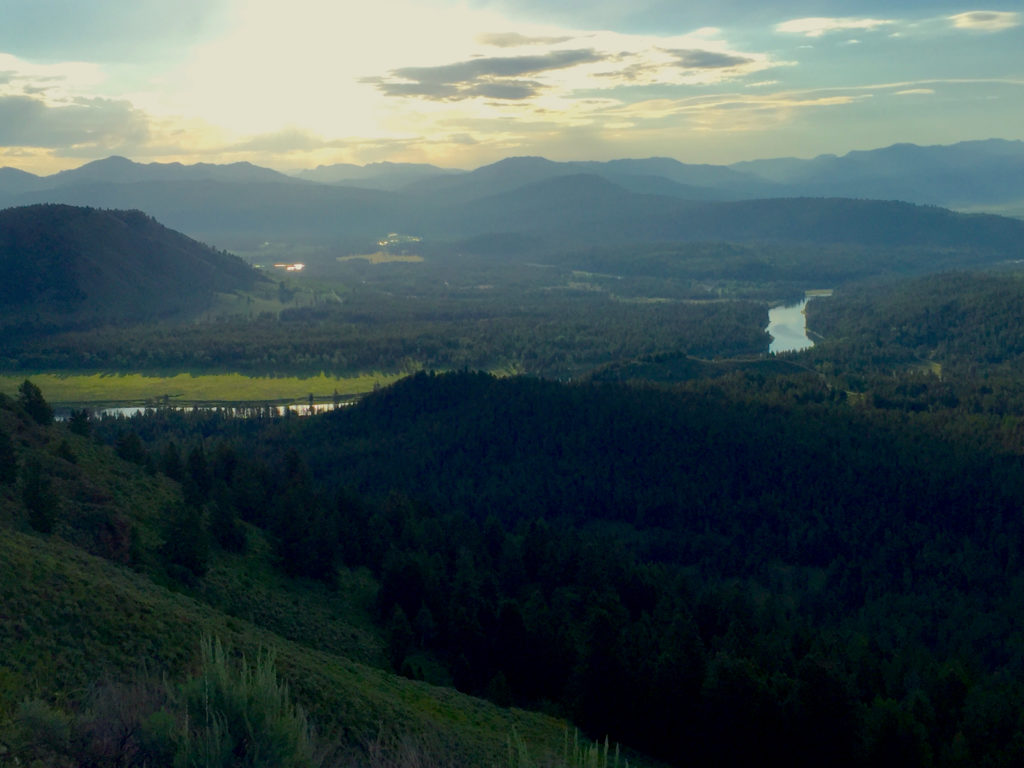 Water flows everywhere from Cascade Canyon down to the Snake River and across Jackson Hole, you can see it shimmering across the green valley floor.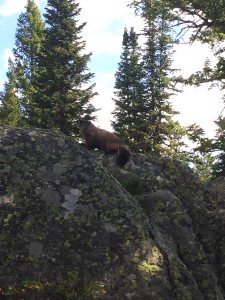 A little fat Marmot followed us while we made our heavy breathing hike up to Inspiration Point!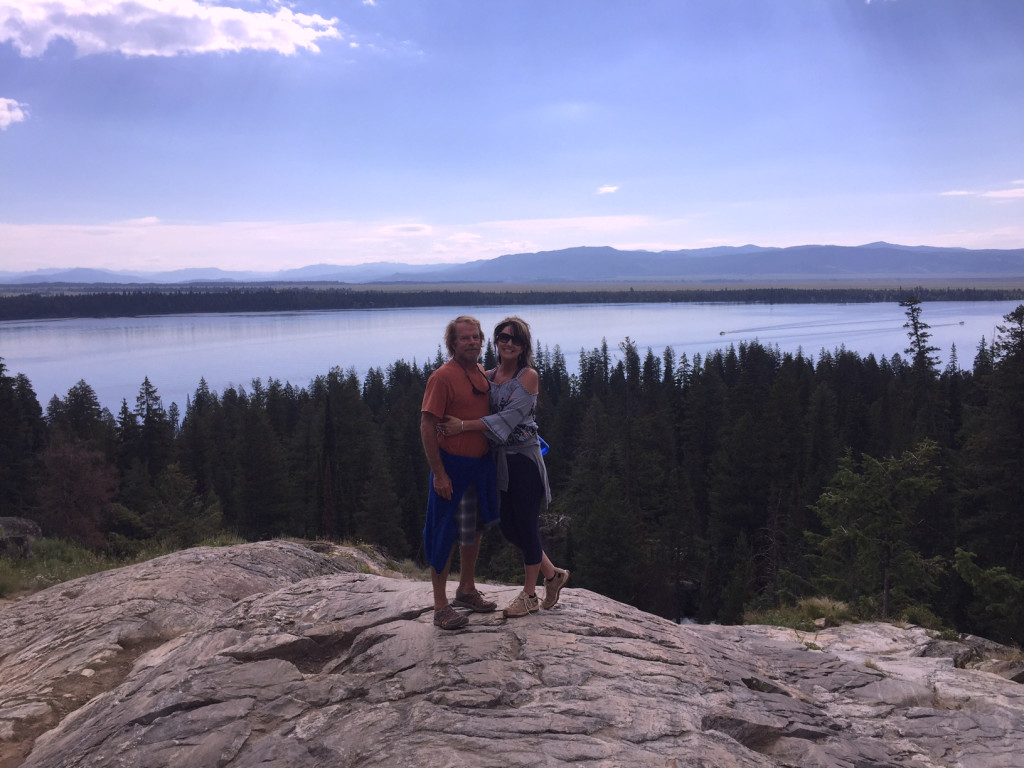 Inspiration Point! It was definitely worth the huffing and puffing-though the trail was super family friendly, and people of all ages were on it. They had just finished some trail work which made it nice and smooth. Hugs and kisses were called forth! Then it was back to the boat ride, and onto some swimming! Jenny Lake from back on shore-WOW!!!

We had to head back to Signal Mountain Lodge to pack up and move to our next adventure, but first a jump in Jackson Lake, stripped down to my skivvies! Jessie swam too, then we heard there was black bear up the way and had to get moving out.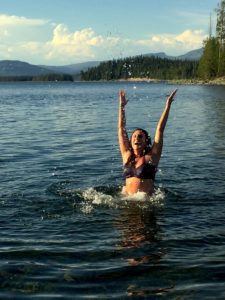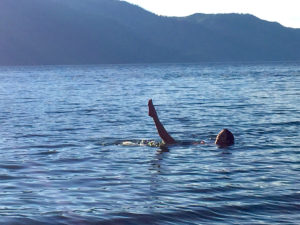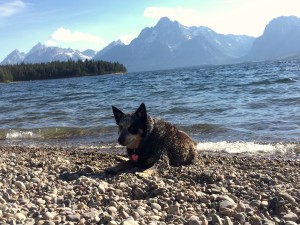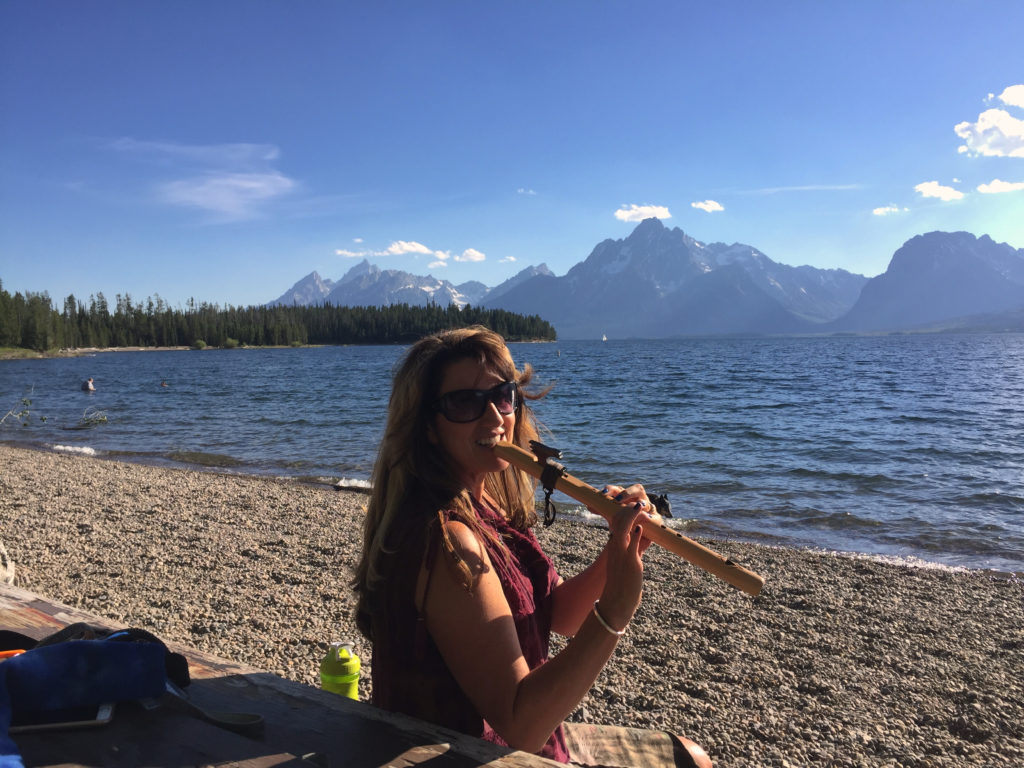 I had to play a little flute song to give thanks to all the nature beings, and energies of this land. My flute tunes me into the vibrations of all the different places we visit. From there, I feel the spirit of a song growing in my heart. Just this morning, Peter and I started writing the words and music for our Grand Teton song, and I have to say, I'm really diggin it! Next we're off to Yellowstone and Glacier. Check for my new blog post in about a week. Thanks for joining me on this amazing journey!